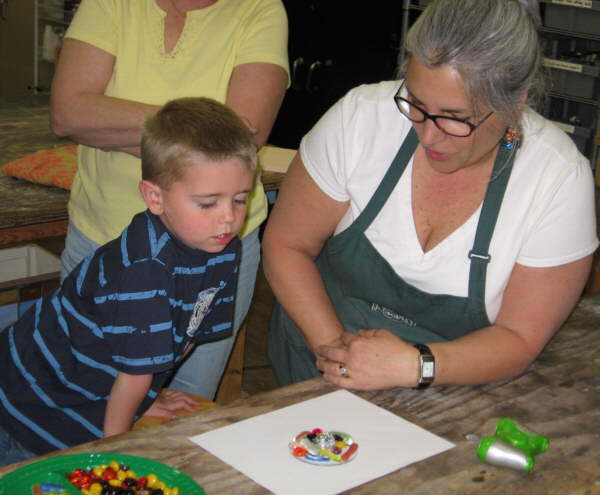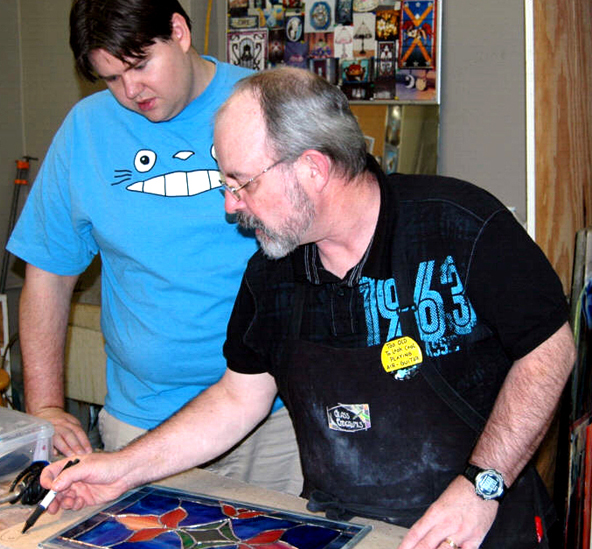 Each month we offer a variety of classes in the areas of stained glass, fused glass and mosaic glass. From beginning to advanced techniques, some classes are only one session while others are one night a week for four weeks. Check class listings for experience or prerequisite requirements. Our experts look forward to helping you increase your glass art skills!
Download March - April 2017 Classes

Need a place to work on your glass projects?  We have room for you!

"Open Studio" is available to you any time we are open. It's $10 for up to two hours of studio time. You'll have access to our lighted work tables, grinders, cutting tables and surfaces, and Morton System. Plus you can ask us questions if you get stuck. If you need to grind, call ahead to make sure your needs fit our class schedule (it's hard to talk over a grinder!). Bring your own hand tools (cutter, breaking tools, etc.) and work to your heart's content in our friendly atmosphere!

Please download the latest class schedule above for full descriptions.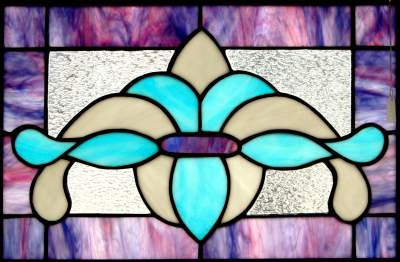 Beginning Stained Glass - $85

March 4th, Saturdays, 4 weeks, 10:30am - 1pm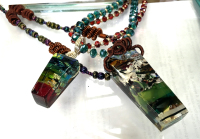 March 7th, Tuesdays, 3 weeks, 6-8pm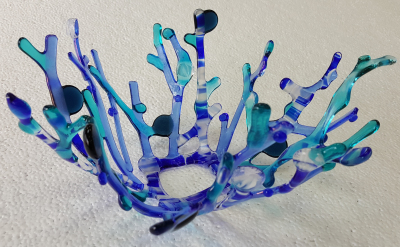 Coral Sea Bowl - $45

March 28th, Tuesday, 1 week, 6-8pm
Please download the latest class schedule above for full descriptions.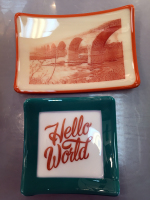 Reproducing Images on Glass - $55

April 1st, Saturdays, 2 weeks, 10:30am - 12:30pm
Beginning Stained Glass - $85
April 4th, Tuesdays, 4 weeks, 6-8:30pm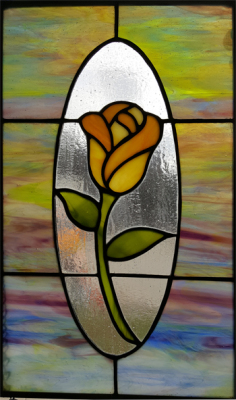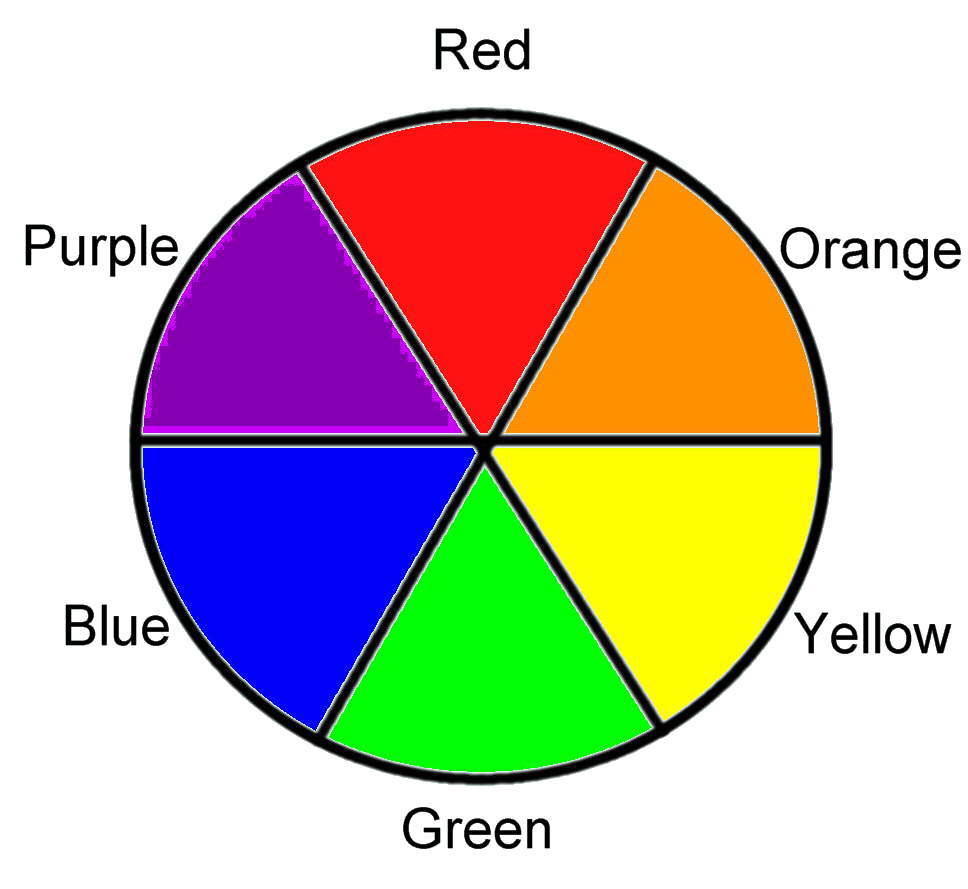 April 5th, Wednesdays, 3 weeks, 6-8pm


Watercolor Edge Up Sculpture - $45
April 15th, Saturdays,
2 weeks, 10:30am - 12:30pm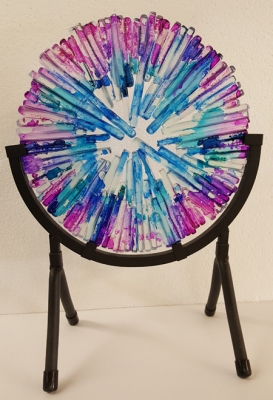 Flower Pot & Garden Spikes - $45
April 26th, Wednesday, 1 week, 6-8pm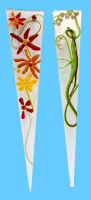 April Glass Demos and Workshops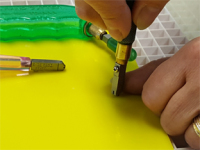 April 6th - Mastering Glass Cutting

Perfect your glass cutting skills, including free-form shapes, concave shapes and circle cutting. Free!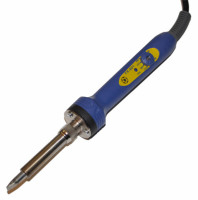 April 13th - Expert Soldering Techniques
Get smooth results soldering both copper foil and lead came projects, including edge soldering for lamps and suncatchers. Free!
April 20th - Strips, Geometrics & Circle Borders
Utilizing the Morton System, make precision-cut geometric pieces. Also learn to cut a precise circle border. Free!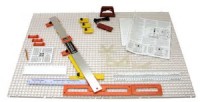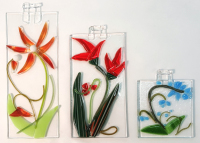 Y
April 27th - Spring Fused Suncatchers
Make a cheery, colorful Spring-inspired fused suncatcher. No experience necessary. $7.50 per suncatcher
All prices are for tuition ONLY unless otherwise stated. Please bring your own tools and materials or purchase them at the time of
the class. Grinders, cutting surfaces and Morton Glass Cutting Systems are provided during class time. No refunds or transfers on classes unless the class has been cancelled.